Streamline ALL Support Requests

A open source solution
osTicket provides a reliable solution for managing departmental requests such for your facility's departments. Using osTicket, you will be able to monitor productivity, demands, and activity of staff.

Anyone connected to your facility network will be able to access your new ticket system within their web browser. Tickets can be submitted from handheld devices, computers, and email.

Your dashboard inhibits you to run reports and view everyday productivity. Want to see which employee has overachieved for the month of June? A report shows this in seconds. The admin dashboard is very user friendly and only takes a little experience to master.

On-Site Training:
Training is available for your staff, admins, and technicians for $30.00 per attendee for a one hour session. Your staff will learn how to manage their tickets, create departments, operate the admin panel, submit tickets, and utilize functionality of the entire system. Our technical training for the admins will teach how to perform updates, backups, and accessing the database.
osTicket Maintenance:
Our post-installation maintenance is $100.00 per hour. Cheaper rates can be found by submitting a quote. Maintenance can include installing themes, plug-ins, updates, etc.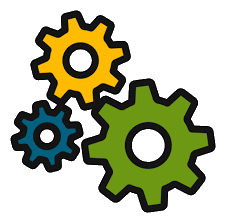 You may opt out of purchasing hardware if you can meet the following requirements:

-4 GB Usable RAM
-500 GB Storage
-Core i5 or higher
-Windows Server 2016+ or Windows 10


If hardware has to be purchased, this would be dependent on the market. ($400 - $600)
In order to create a user-friendly environment, a few variables need to be considered. We would need to create a URL for the intranet site using DNS. We would then need to assign a static IP address. Email SMTP, POP, and IMAP functionality is included in this bundle. This is optional configuration.

Cost: $150.00
Reply to clients' tickets with the option to create templates- making your work simpler.
Monitor completed or abandoned tasks. Demonstrate labor productivity.
Create a database of solutions to recurring issues.
Provide a better means of support to your company.
Currently supporting the local community and healthcare.

The setup of osTicket can be a lengthy process. We plan up to 8-16 hours of configuring, testing, and training. The pricing is based on the census of your company.

Consider the following rates:
Up To 150 employees: $250.00
...350 employees: $500.00
...500 employees: $600.00
...750+ employees: $1,000.00